We are looking for children to participate in our brain development study!
We are interested in understanding brain networks that support flexible behaviors in typically developing children and children with autism. We study this using magnetic resonance imaging (MRI) to safely collect information about brain structure and function.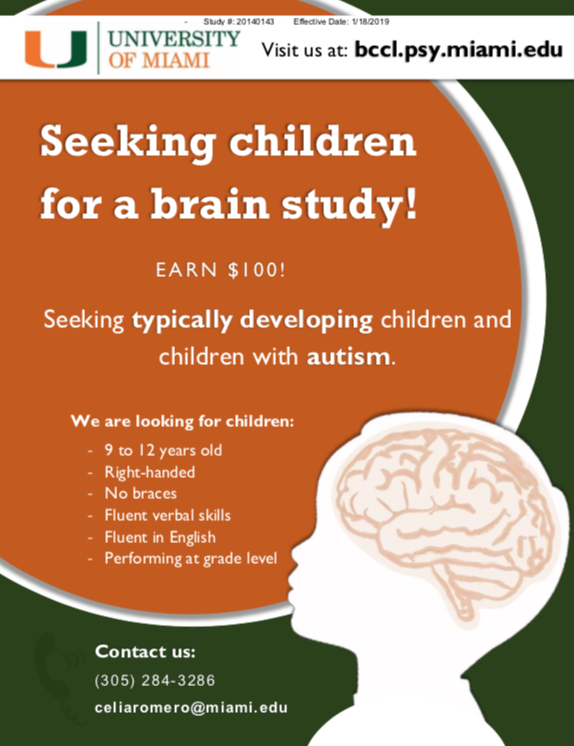 Click here to sign up and receive more information. 

 
Watch for a detailed walk-through of what to expect during the study!
For a child-friendly step-by-step guide, see our Participation Guide